Camera Details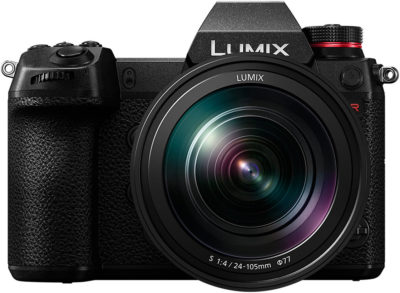 Links
Buy From
Sensor Size
Camera Type
Panasonic Lumix S1R review
The Lumix S1R is big, hefty and solid and feels like it means business. It handles well and produces excellent image quality – and offers 60p 4K video, too. But while it offers a few features its Sony, Canon and Nikon full frame mirrorless rivals don't have, the S1R doesn't deliver any killer blows. We can see pro photographers and videographers buying it based on a careful analysis of its features, but we are still waiting to see what kind of lens system will emerge around it.
Panasonic Lumix S1R review
Panasonics' Lumix S1R is amazing, but few photographers will need its killer feature.
Panasonic S1R Review
Overall, the Panasonic S1R is a superb full-frame camera that has broad appeal for every kind of photography, except perhaps for serious sports and videography.
Panasonic Lumix S1R Review
The Panasonic Lumix S1R has it all: excellent image quality, excellent video quality, great handling, weather sealing, fast performance, and an easy to use menu system. There are some unique features, including the ability to shoot 187mp images! The biggest negative, is the camera's size and weight, being easily the same size and weight as a full-frame DSLR, but without the long battery life of a DSLR. But as camera size is very much a personal thing, the S1R might be right for you. The S1R is also part of the L-Mount alliance, and as such, has a head start in lenses compared to some.
There are no "Video Reviews" for this item yet!